RN Jobs in New York
Scroll Down For RN Job Openings
Are you a Registered Nurse (RN) looking for exciting job opportunities in New York? Look no further than Horizon Healthcare Staffing. As a leading healthcare staffing agency, we specialize in connecting qualified RNs with rewarding positions throughout the state. Whether you're a recent graduate or an experienced professional, we have a wide range of RN jobs available in various specialties and locations across New York.
At Horizon Healthcare Staffing, we understand the unique needs and preferences of RNs. That's why we offer diverse job openings in hospitals, long-term care facilities, schools, and private industries. We take pride in our ability to match skilled nurses with positions that align with their expertise and career goals.
New York is a hub for healthcare, providing abundant opportunities for RNs to excel in their careers. With our extensive network of clients and partnerships with prestigious healthcare institutions, we can offer you access to top-notch job opportunities. Our RN jobs are located throughout Long Island, Westchester, and the 5 boroughs of New York City, including the Bronx, Queens, Brooklyn, Manhattan, and Staten Island.
As a Registered Nurse, you have the flexibility to specialize in various disciplines based on your interests and training. Some of the specialties we recruit for include Emergency Room (ER), Operating Room (OR), Labor & Delivery (L&D), Telemetry, Med-Surg, Emergency Department (ED), Cath-Lab Dialysis, Step-Down, Cardiac Cath, Psych, and Oncology nursing. We also have opportunities in critical care divisions such as SICU, PICU, ICU, PACU, NICU, and MICU nursing.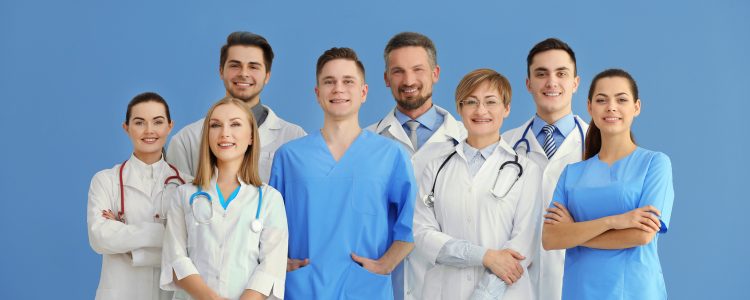 Horizon Healthcare Staffing is proud to be a trusted partner of the New York City Department of Education (NYC DOE). We work closely with the DOE to provide skilled school nurses to various districts across New York City, including the Bronx, Brooklyn, Queens, Staten Island, and Manhattan. If you're interested in school nurse jobs, we provide comprehensive training sessions to ensure you're fully prepared for the role. Our school nurse positions include options for substitute nursing, full-time nursing, 1:1 cases with special needs students, school nurse transportation cases, and hourly positions.
When you join Horizon Healthcare Staffing, you become part of a supportive and dedicated team. We value work-life balance and strive to create a positive work environment for our nurses. Our commitment to your professional growth is unwavering. We provide ongoing training, continuing education opportunities, and resources to enhance your skills and keep you up-to-date with the latest advancements in nursing practice.
To make the application process easier, we encourage you to explore our list of RN jobs in New York. You'll find detailed information about each position, allowing you to choose the ones that best align with your qualifications and interests. We offer a variety of RN job types, including full-time, part-time, per diem, and temporary assignments, ensuring flexibility that suits your lifestyle.
By partnering with Horizon Healthcare Staffing, you'll have access to exciting benefits and opportunities. We offer competitive compensation rates for RNs, with rates ranging from $70 to $80 or more for Registered Nurses in New York City schools. We also have immediate job openings, allowing you to start right away and embark on your new nursing journey without delay.
To get started on your RN job search in New York, browse the available positions. Our user-friendly online application form makes it simple to submit your interest. If you have a resume, we encourage you to upload it, as it helps us match your skills with specific job openings more efficiently. Once we receive your application, our team of dedicated recruiters will promptly review it and reach out to you to discuss potential opportunities.
Click on the links below for more details on the position

At Horizon Healthcare Staffing, we take pride in our ability to connect talented RNs with rewarding job opportunities in the dynamic healthcare landscape of New York. We're committed to supporting your career growth and ensuring your success in the field. Join our team today and let us help you find the perfect RN job in New York that fulfills your professional aspirations.
Submit You Staffing Needs!
Does your company / organization need a Registered Nurse? We can help!!
Job Notifications
Do you want to be notified by email when we get a new job opening?