Therapy Jobs In New York
If you're seeking therapy jobs in New York, look no further than Horizon Healthcare Staffing. We specialize in connecting talented healthcare professionals, including physical therapists (PTs), occupational therapists (OTs), speech language pathologists (SLPs), physical therapist assistants (PTAs), and certified occupational therapy assistants (COTAs), with rewarding job opportunities across the state.
As a leading healthcare staffing agency, we understand the unique needs of therapy professionals. We work closely with hospitals, rehabilitation centers, schools, and other healthcare facilities throughout New York to provide exceptional therapy services. Our therapy jobs are available in various locations, including the Bronx, Brooklyn, Queens, Staten Island, Manhattan, Westchester, the Hudson Valley area, and Long Island (including Suffolk County and Nassau County).
At Horizon Healthcare Staffing, we take pride in our commitment to delivering the highest quality of care. Our therapy professionals are known for their exceptional skills, expertise, and dedication to their patients' well-being. We believe that the key to successful therapy lies in combining technical proficiency with compassion and building strong relationships with patients.
Whether you're a physical therapist, occupational therapist, speech language pathologist, physical therapist assistant, or certified occupational therapy assistant, we have opportunities to suit your level of experience. Our therapy jobs include positions in rehabilitation settings, hospitals, schools, home care, and other healthcare facilities. You'll have the chance to make a positive impact on the lives of individuals of all ages, helping them regain their independence, improve their motor skills, enhance their communication abilities, and overcome various challenges.
To excel in your therapy job, it's important to stay updated with the latest advancements in your field. At Horizon Healthcare Staffing, we provide comprehensive training sessions and continuous professional development opportunities for our therapy professionals. This ensures that you have the most up-to-date knowledge and skills to deliver the best possible care to your patients.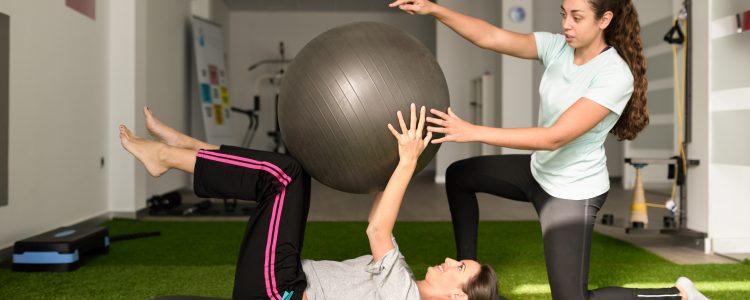 We currently have job openings for various therapy positions, including:
Physical Therapists (PTs): As a physical therapist, you'll help patients recover from injuries, surgeries, or disabilities by improving their physical strength, mobility, and overall function.
Occupational Therapists (OTs): Occupational therapists focus on helping patients develop or regain the skills necessary for daily activities and work. They assist individuals in adapting their environments to promote independence and productivity.
Speech Language Pathologists (SLPs): SLPs diagnose and treat communication and swallowing disorders. They work with patients of all ages to improve their speech, language, and swallowing abilities.
Physical Therapist Assistants (PTAs): PTAs work under the supervision of physical therapists to implement treatment plans, perform therapeutic exercises, and assist patients in their recovery process.
Certified Occupational Therapy Assistants (COTAs): COTAs collaborate with occupational therapists to provide hands-on interventions, assist in developing treatment plans, and support patients in improving their functional abilities.
When you join Horizon Healthcare Staffing, you become part of a supportive community dedicated to your professional growth and success. Our team consists of licensed therapists, nurses, and healthcare professionals who understand the unique challenges and rewards of working in the therapy field. We value collaboration, respect, and open communication to ensure a positive work environment for all our employees.
Whether you're looking for permanent or temporary therapy positions, Horizon Healthcare Staffing is committed to finding the right fit for you. We understand that each therapist has unique preferences and career goals, and we strive to match you with opportunities that align with your aspirations.
If you're ready to explore therapy jobs in New York, click on the links below to discover our available positions:
Occupational Therapist Jobs in New York
Occupational Therapy Assistant Jobs in New York
Physical Therapist Jobs in New York
Physical Therapist Assistant Jobs in New York
Speech Pathology Jobs in New York
We look forward to helping you embark on a rewarding therapy career in the vibrant state of New York. Join our team at Horizon Healthcare Staffing and make a difference in the lives of individuals who rely on therapy services to improve their quality of life.
Join Our Email List
Sign up for our hot jobs email list. You will be emailed with new job opportunities the second they come into our office.