LPN Jobs in NY
If you're an aspiring Licensed Practical Nurse (LPN) searching for exciting job opportunities in New York, Horizon Healthcare Staffing is here to help. As a leading healthcare staffing agency, we specialize in connecting qualified LPNs with rewarding positions throughout the state. With a wide range of LPN jobs available in diverse healthcare settings, we can assist you in finding the perfect job to launch or advance your nursing career.
New York offers a vibrant healthcare landscape with abundant opportunities for LPNs to thrive. Whether you're a recent graduate or an experienced professional, we have a variety of LPN job openings in hospitals, long-term care facilities, clinics, schools and other healthcare settings. Horizon Healthcare Staffing works with top-tier healthcare institutions and has established partnerships throughout the state, including Long Island, Westchester, and the 5 boroughs of New York City (Bronx, Queens, Brooklyn, Manhattan, and Staten Island).
As an LPN, you play a crucial role in the healthcare team, providing direct patient care, administering medications, monitoring vital signs, and assisting with daily activities. With our extensive network of clients and connections in the industry, we can match your skills and expertise with the right job opportunities that align with your career goals.
We understand that LPNs may have different preferences when it comes to their work environment. Some LPNs thrive in fast-paced hospital settings, while others prefer the intimate and personalized care provided in long-term care facilities or clinics. At Horizon Healthcare Staffing, we offer a wide range of LPN job options to cater to your specific interests and preferences.
Our LPN job opportunities in New York include positions in hospitals, where you can work alongside other healthcare professionals, such as Registered Nurses and physicians. Long-term care facilities provide opportunities to care for elderly or chronically ill patients in a supportive and compassionate environment. Clinics offer a chance to work with diverse patient populations and contribute to preventive care and wellness programs. Schools provide the opportunity to work closely with students, their families, and the school community to promote a healthy and safe learning environment. We understand the unique role that LPNs play in providing healthcare services to students in schools.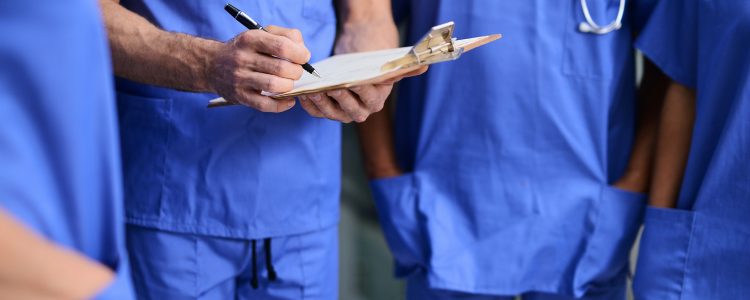 Joining Horizon Healthcare Staffing means becoming part of a supportive and dedicated team. We value work-life balance and strive to create a positive work environment for our LPNs. Our commitment to your professional growth is unwavering. We provide ongoing training, continuing education opportunities, and resources to enhance your skills and knowledge, ensuring that you stay current with the latest advancements in nursing practice.
Finding LPN jobs in New York has never been easier with Horizon Healthcare Staffing. We have a user-friendly website where you can explore our list of available LPN positions. Each job listing provides detailed information about the role, including the specific responsibilities, qualifications, and location. This allows you to choose the jobs that align with your skills and preferences.
To simplify the application process, we encourage you to submit your interest through our online application form. If you have a resume, uploading it will help us match your qualifications with suitable job openings more efficiently. Once we receive your application, our dedicated team of recruiters will review it and promptly reach out to you to discuss potential job opportunities.
At Horizon Healthcare Staffing, we understand the importance of competitive compensation for LPNs. We offer attractive pay rates for LPN jobs in New York, ensuring that your hard work and dedication are duly rewarded. We also provide flexible scheduling options, including full-time, part-time, per diem, and temporary assignments, allowing you to find a work schedule that fits your lifestyle.
Take the next step in your LPN career and partner with Horizon Healthcare Staffing to explore the exciting LPN job opportunities in New York. We're committed to supporting your professional growth and helping you achieve success in your nursing career.
Please take a look at our available LPN jobs in NY below. Click on one of the job opening links for further details on the position.
School Openings:
Long Term Care Openings:
Submit Your Staffing Needs!
Does your company / organization need a Licensed Practical Nurse? We can help!!
Job Notifications
Do you want to be notified by email when we get a new job opening?