LPN Jobs in NJ
Looking for LPN jobs in NJ? Look no further than Horizon Healthcare Staffing. We specialize in connecting talented Licensed Practical Nurses (LPNs) with rewarding job opportunities in New Jersey. Whether you're an experienced LPN or just starting your career, we have a wide range of positions available to match your expertise and career goals.
New Jersey offers a diverse and thriving healthcare industry, with numerous healthcare facilities, schools, clinics, and long-term care facilities throughout the state. LPNs play a vital role in the healthcare system, providing direct patient care, assisting with medical procedures, administering medications, and collaborating with other healthcare professionals to ensure the well-being of patients.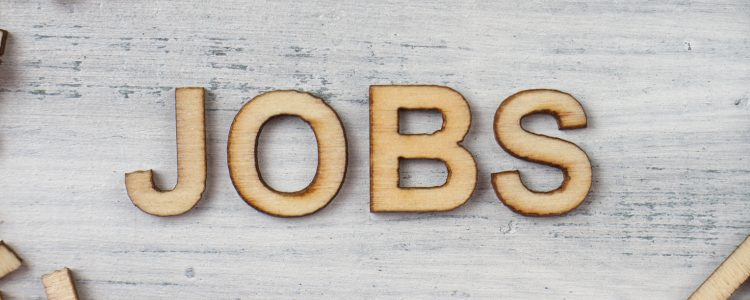 By choosing LPN jobs in NJ, you'll have the opportunity to work in a dynamic and rewarding environment. Here are some key reasons why LPNs choose Horizon Healthcare Staffing for their job search in New Jersey:
Abundant Job Opportunities: New Jersey has a high demand for qualified LPNs across various healthcare settings. From hospitals and nursing homes to rehabilitation centers and schools, there are numerous job opportunities available. Whether you prefer working with a specific patient population or in a particular healthcare setting, we can help you find the right job that suits your preferences.
Professional Growth and Development: As an LPN, continuous learning and professional development are essential for your career advancement. Horizon Healthcare Staffing is committed to supporting the growth of our LPNs by offering ongoing training, educational opportunities, and access to resources that enhance your knowledge and skills. We believe in investing in our LPNs' success and providing a platform for professional growth.
Variety of Healthcare Settings: New Jersey offers a diverse range of healthcare settings where LPNs can thrive. You can choose to work in hospitals, long-term care facilities, rehabilitation centers, outpatient clinics, physician offices, and schools. Each setting has its unique challenges and rewards, allowing you to gain valuable experience and expand your professional horizons.
Collaborative and Supportive Work Environment: At Horizon Healthcare Staffing, we foster a collaborative and supportive work environment. We value teamwork, open communication, and mutual respect. As an LPN, you'll have the opportunity to work alongside skilled healthcare professionals, including registered nurses, physicians, and therapists, who will support and guide you in providing the best possible care to your patients.
How Horizon Healthcare Staffing Can Help You Find LPN Jobs in NJ:
Horizon Healthcare Staffing is a trusted healthcare staffing agency with a strong presence in New Jersey. We have established partnerships with various healthcare facilities, schools and organizations throughout the state, enabling us to connect LPNs with excellent job opportunities. Our experienced recruiters understand the specific needs and requirements of LPNs, and they are dedicated to finding the right fit for you.
When you choose Horizon Healthcare Staffing, you'll benefit from:
Personalized Job Search: Our recruiters will work closely with you to understand your career goals, preferences, and requirements. We will match you with LPN jobs in NJ that align with your expertise and interests.
Extensive Network: With our extensive network of healthcare facilities, schools and organizations in New Jersey, we have access to a wide range of LPN job opportunities. We have connections with hospitals, nursing homes, clinics, schools, and more, allowing us to present you with diverse options.
Seamless Application Process: We make the application process as smooth as possible. Our team will guide you through each step, from submitting your application to interviewing with potential employers.
Ongoing Support: Once you're placed in an LPN job, we continue to provide support and guidance. We value your satisfaction and success, and we're here to address any questions or concerns you may have throughout your employment.
If you're ready to explore LPN jobs in NJ and take the next step in your career, Horizon Healthcare Staffing is here to assist you. Click on the link below to browse our current job openings or contact us directly to speak with one of our recruiters. Let us help you find the perfect LPN job in New Jersey and embark on a fulfilling and rewarding career in the healthcare field.
School Based LPN Jobs in New Jersey