Radiology Jobs in New York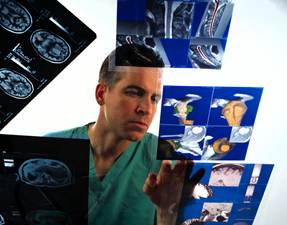 Horizon Healthcare Staffing has many available radiology jobs in New York. Radiology is part of our allied health jobs section. We are looking for individuals that have just completed their degree or that have been in the industry for a while. Radiology can be defined as the science dealing with X-rays and other high-energy radiation, especially the use of such radiation for the diagnosis and treatment of disease.
This is your chance to embark on a great career as either a nuclear technician, a CT tech, a radiation therapist, an MRI tech, an ultrasound tech, or an x-ray technician. Our radiology jobs are located within hospitals or private practices all throughout the 5 boroughs of New York. Locations include the Bronx, Brooklyn, Queens, Staten Island, and Manhattan. We also have radiology jobs on Long Island – in Suffolk County and Nassau County.
There are many different job titles within radiology. Please browse our list of radiology jobs in New York below for further details on the position. Once you apply for a position, one of our seasoned recruiters will contact you to see if you are a right fit for the job. They will look at your resume, talk to you, and put you in a position where you have the opportunity to be successful. Your success is our success.