Nurse Staffing Services in New York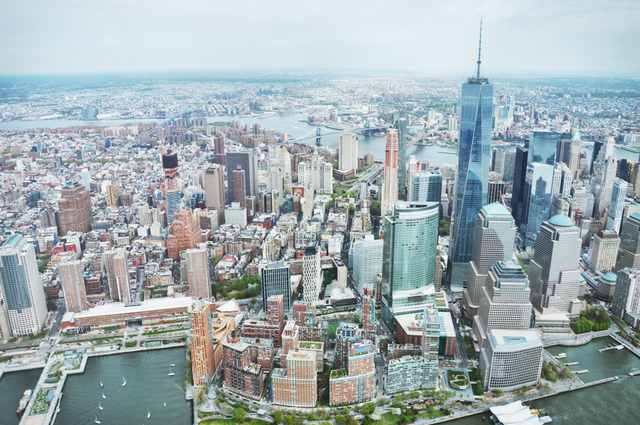 Horizon Healthcare Staffing provides our clients with a variety of nurse staffing services throughout the state of New York. Our service areas include the Bronx, Brooklyn, Queens, Manhattan, Staten Island, Westchester, and Long Island. We place Certified Nursing Assistants, Licensed Practical Nurses, and Registered Nurses in a multitude of settings. We have separated the types of settings that each nurse works in.
Schools:
Over the past 15 years Horizon Healthcare Staffing has developed into one of New York's largest supplier of nursing staff to both public and private schools. We have a large contract with the New York City Department of Education to provide their school districts with RNs. We staff RNs for 1:1 cases, transportation, full time and substitute school nurses. Our Registered Nurses go through a rigorous interview / information session for school nursing; we make sure that each and every nurse is qualified for the role. Not every nurse qualifies to care for students and this is where we separate ourselves from other staffing companies. We don't just take any nurse available, we make sure that they will be successful in the position they are put in. Along with NYC, we also have contracts with school districts on Long Island – Suffolk County and Nassau County. Our nurses go through the same process in order to work for us.
Hospitals / Acute Care:
Horizon Healthcare Staffing has worked very hard over the past 10 years to grow our hospital division to where it is. If you are a hospital looking for RNs, LPNs, or CNAs for any division, we can help. We have active contracts with the area's largest hospital systems as well as with small independent hospitals and ambulatory care centers.  We assist our hospital clients by helping them fill permanent as well as temporary nurse staffing assignments in every aspect of their facility. If you are looking to fill a position within your Emergency Room (ER), Operating Room (OR), Labor & Delivery (L&D), Telemetry, Med-Surg, Emergency Department (ED), Cath-Lab Dialysis, Step-Down, Cardiac Cath, Pysch and Oncology nurses. As part of our critical care division, we recruit for SICU, PICU, ICU, NICU, and MICU nurses.
Home Care:
Horizon Healthcare Staffing provides home care services through its sister organization, Home Care Therapies, which is a NYS licensed home health care company. We provide clinical care in patients' homes.  We can provide you with registered nurses and licensed practical nurses to patients' homes to dispense medications, manage treatments, administer injections, or provide round the clock care.
Insurance Companies:
Horizon Healthcare Staffing serves many of the New York area's largest insurance companies. We have provided nurse staff for Chart Review and Audit assignments as well as professional staff for back office and accounting positions.
Occupational Health:
We have clients located in a variety of settings and locations. Locations include; the Bronx, Brooklyn, Queens, Manhattan, Staten Island, and Long Island. Our clients can range from insurance companies, to corporate businesses, to different healthcare settings. Examples of businesses include; factories, mills, corporate offices, department stores, shopping malls, hospitals, and other large employers. We have a pool of occupational health nurses looking to work in the listed settings. If you are looking for one, let us know!