Physician / Clinical Office Staff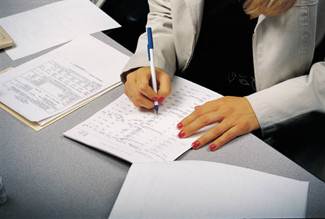 Horizon Healthcare Staffing offers many different types of physician and clinical office staff positions. Whether it be a private practice, an outpatient facility, or clinical office, we offer the best available jobs. If you are looking to work as a Medical Assistant, Phlebotomist, Physician Assistant, Medical Biller, Medical Coder, EKG Technician, Dialysis Technician, or a Patient Care Technician.
Medical Assistants help patients by providing information, services, and assistance. Phlebotomists serve patients by preparing specimens for laboratory testing; performing screening procedures. Physician Assistants promote and maintain health by providing medical service in various specialty areas under the supervision of a physician. Medical Billers generate revenue by making payment arrangements; collecting accounts; monitoring and pursuing delinquent accounts. Medical Coders identify, collect, assess, monitor and document claims and encounter coding information as it pertains to Clinical Condition Categories. EKG Technicians are responsible for assisting physicians in diagnosing and treating cardiac or heart, and peripheral vascular or blood vessel ailments. Dialysis Technicians functions under the direction and supervision of the Registered Nurse to assist in providing care and implementing delegated activities of hemodialysis treatment and related renal care to patients. Patient Care Technicians support the professional clinical staff by providing direct patient care and performing studies and tests as assigned by the physician or RN.
Our job locations include the 5 boroughs of New York and Long Island. We're looking for staff for our clients in the Bronx, Brooklyn, Queens, Staten Island and Manhattan as well as Suffolk County and Nassau County.