School LPN Jobs in New Jersey
Scroll down for job opportunities
Are you a Licensed Practical Nurse (LPN) seeking exciting job opportunities in the education sector? Look no further than Horizon Healthcare Staffing for School LPN Jobs in New Jersey. As a leading healthcare staffing agency specializing in school-based positions, we connect skilled LPNs with rewarding opportunities in various educational settings throughout the state of New Jersey.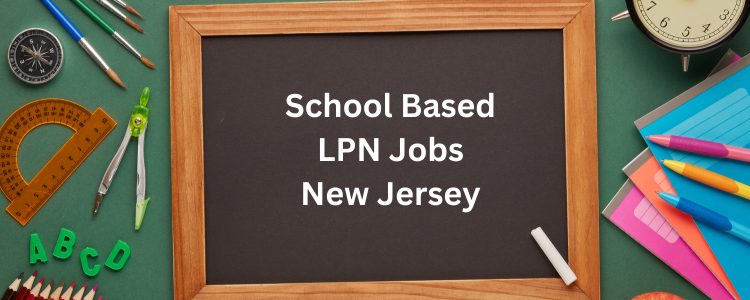 Why Choose School LPN Jobs in New Jersey?
Meaningful Work in Educational Settings:
School LPN jobs in New Jersey offer a unique and meaningful experience for nurses. By working in schools, you have the opportunity to make a positive impact on the health and well-being of students within an educational environment. Your role as an LPN is vital in ensuring the safety, comfort, and medical needs of students are met, allowing them to thrive academically and socially.
Diverse School Settings:
New Jersey boasts a wide range of educational institutions, including public schools, private schools, charter schools, and specialized schools. Whether you prefer working with elementary, middle, or high school students, there are abundant opportunities available. From urban districts like Newark, Jersey City, and Paterson to suburban and rural areas throughout the state, you can find a school setting that aligns with your preferences.
Collaborative Environment:
Working as an LPN in a school setting provides a collaborative and team-oriented environment. You will have the chance to work closely with school nurses, teachers, administrators, and other healthcare professionals, fostering professional relationships and contributing to a multidisciplinary approach to student care. Collaboration and teamwork are essential components of providing comprehensive healthcare services to students.
Flexibility in Schedules:
School LPN jobs in New Jersey often offer flexible schedules that align with the academic calendar. You can enjoy the benefits of school holidays, breaks, and summers off, enabling a better work-life balance. This flexibility can be particularly appealing for LPNs who value spending time with their families or pursuing personal interests outside of work.
Professional Growth and Development:
At Horizon Healthcare Staffing, we prioritize the professional growth and development of our LPNs. We provide ongoing training opportunities and support to ensure you stay updated with the latest healthcare practices, policies, and regulations. Enhancing your skills and knowledge can lead to expanded career opportunities and increased job satisfaction.
Join Horizon Healthcare Staffing for School LPN Jobs in New Jersey:
When you choose Horizon Healthcare Staffing for your school LPN job search in New Jersey, you gain access to a trusted and reputable healthcare staffing agency. We have established relationships with various school districts throughout the state, including urban, suburban, and rural areas. Our extensive client list consists of both public and private schools, offering a diverse range of options for LPNs seeking school-based positions.
Our team of experienced recruiters will work closely with you to understand your career goals, preferences, and qualifications. We will match you with school LPN jobs that align with your expertise and provide a seamless application and placement process. We are committed to supporting you throughout your journey, from initial application to onboarding and beyond.
Start Your School LPN Job Search in New Jersey Today:
If you're ready to embark on a rewarding career as a School LPN in New Jersey, Horizon Healthcare Staffing is here to assist you. Explore our current job openings in New Jersey and submit your application online. Take the first step towards making a positive difference in the lives of students and join our team of dedicated healthcare professionals.