School Nurse Jobs in New York – RN
Scroll down for job opportunities
Are you a Registered Nurse looking for school nurse job opportunities in New York? Look no further! Horizon Healthcare Staffing has a wide range of school nurse positions available in various locations throughout the state. Whether you have years of experience or you're a new nursing graduate, we welcome you to join our team and make a difference in the lives of students.
To work as a school nurse in a New York school district, you must hold a current New York RN license. At Horizon Healthcare Staffing, we generally require school nurses to have a minimum of 2 years of experience as a Registered Nurse. However, we also value the opportunity to help new nursing graduates find their first job and gain valuable experience in the field. Regardless of your background, we provide information sessions and ongoing training to ensure that you can perform your job to the best of your abilities. Our nurse educator and 8 internal RN Supervisors are always available to answer any questions you may have, and they'll even be there to support you on your first day!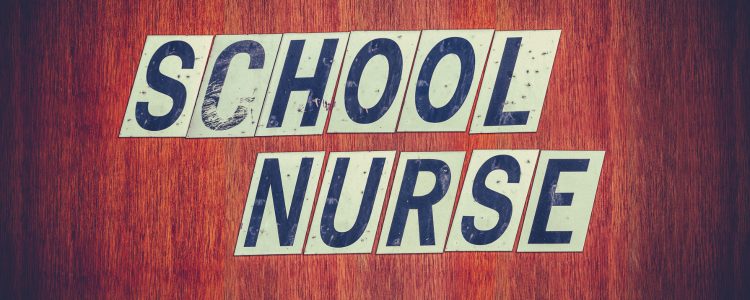 At Horizon Healthcare Staffing, we offer various types of school nurse positions to suit your preferences and availability. You can provide direct one-on-one nursing care to special needs students or work as a school nurse in a health office. We have full-time, part-time, and per diem opportunities available. Our school nurses play a vital role in providing nursing services to students with documented needs, conducting case finding through exams and observations, and scheduling students for physician evaluations. They also offer ongoing case management for students with acute and chronic health problems, ensuring that they receive the necessary care and services. In addition, school nurses educate students about health-related topics, implement healthy options and physical activity programs, and support children and families in developing healthy lifestyles.
When it comes to locations, Horizon Healthcare Staffing has a wide reach. We serve the 5 Boros of NYC, including the Bronx, Brooklyn, Queens, Staten Island, and Manhattan. We also cover Long Island (Nassau County and Suffolk County) as well as Westchester, New York. As an established provider, we have a longstanding contract with the New York Department of Education to supply schools with nurses throughout the year. Additionally, we work with over 100 school districts in Westchester and Long Island, offering you a diverse range of opportunities.
Our school nurse positions cater to different needs and interests. You can choose from various types of assignments, such as:
1:1 cases with special needs students: If you prefer a more fast-paced environment, you can work closely with a special needs student who requires additional care, such as trachs, vents, or g tubes.
Substitute nursing: Fill in for other school nurses when needed, ensuring the continuity of care for students.
General school nurse: Serve as a school nurse in a general capacity, tending to the health needs of students throughout the school day.
Full-time nurse: Enjoy the benefits of a full-time position, working regular hours and establishing relationships with the school community.
Per diem nurse: Opt for flexibility by taking per diem shifts, allowing you to choose when and where you want to work.
Transportation nurse: Accompany students with medical needs on school transportation to ensure their safety and well-being.
Summer camp nurse: Take on a role as a school nurse at a summer camp, combining healthcare and recreational activities.
Summer school nurse: Support students' health during summer school sessions, providing medical care and assistance.
At Horizon Healthcare Staffing, we believe in creating a positive and rewarding work environment for our nurses. We value work-life balance and offer various opportunities for professional growth and development. In the past year, our RNs have enjoyed exciting field trips to baseball games, Broadway shows, the zoo, ski resorts, and trips to cities like Boston and Washington, DC. These experiences not only enhance job satisfaction but also foster a sense of camaraderie among our team members.
If you're interested in any of the school nurse positions we have available, we encourage you to fill out our online application form. To expedite the process and help us determine the best position for you, consider uploading your resume. Once we receive your application, one of our recruiters will promptly reach out to you. You'll have the opportunity to meet with one of our internal Registered Nurse Supervisors, who will assess your skills and match them with specific job openings. Rest assured, we'll provide you with the support you need every step of the way.
Take the first step toward an exciting and rewarding career as a school nurse in New York. Click on the links below to find more information about specific school nurse job openings:
Join Horizon Healthcare Staffing today and make a meaningful impact on the health and well-being of students in New York schools!