School Nurse Jobs in New York – RN
Scroll down for job opportunities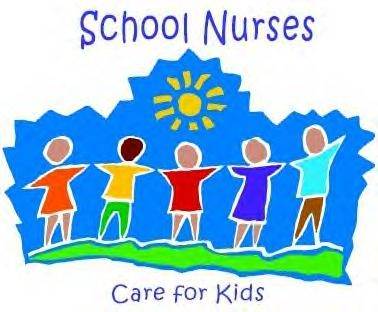 Are you looking to become a school nurse in New York? Horizon Healthcare Staffing has many school nurse job opportunities for qualified Registered Nurses. In order to work in a school district, you must have a current New York RN license. We generally require school nurses that work for our agency to have at least 2 years experience working as a Registered Nurse, but also welcome the opportunity to find new nursing graduates their first job opportunity. You may have experience working in a hospital, working as a home care nurse, or one of the many other nursing specialties. Don't worry about not knowing how to be a school nurse; our nursing professionals offer information sessions and ongoing training in order to perform your job to your fullest potential. Horizon has a nurse educator that will provide you with every resource you need. We have 8 internal RN Supervisors who are always available to answer questions that arise. They will even be there on your first day if you need!
School nurses also provide nursing services to students with documented need, case finding by review of new entrant exams, nurse and teacher observations and scheduling students for physician evaluations; referrals are sent to parents/guardians if further assessment is needed. Nurses provide ongoing case management for students with identified acute and chronic health problems to confirm students are receiving prescribed services. Some of the responsibilities of a school nurse would be to provide health education to students with asthma, implement healthy options and physical activity programs to assist children and families in developing health lifestyles.
Horizon Healthcare Staffing can offer many different types of school nurse positions in many different locations throughout New York. Locations include; the Bronx, Brooklyn, Queens, Staten Island, Manhattan, Long Island (Nassau County and Suffolk County), and Westchester, New York. We have a long standing contract with the New York Department of Education to provide their schools with nurses throughout the year. We also have over 100 school districts in Westchester and Long Island!
We can offer the following types of positions:
1:1 cases with special needs students
Substitute nursing
General school nurse
Full time nurse
Per diem nurse
Transportation nurse
Summer camp nurse
Summer school nurse
Last year, our RNs went on field trips to baseball games, Broadway shows, the zoo, weekends at ski resorts, and trips to Boston and Washington DC. If you prefer a more fast paced working environment, you can choose an assignment with a special needs student whose needs may include trachs, vents, or g tubes. You can also choose our general school nursing assignments, working in a preschool, or spend the day performing screenings. We have job assignments ranging from 5 days a week to working just 1 day every 3 months.
Please take a look at the school nurse jobs throughout New York listed below. These are the types of jobs that we normally recruit for in the various locations. If you are interested in any of the positions below, please fill out our online application form and one of our recruiters will contact you shortly after. Uploading a resume will help determine the type of position you are qualified for faster. You will meet with one of our internal Registered Nurse Supervisors who will match your skills to specific job openings and offer you all the support you need.
Click on any of the links below for more information about that specific RN job opening.