The Role of Occupational Therapy in Mental Health
Occupational therapy (OT) is a type of treatment in the field of medicine which focuses on helping people with a sensory, cognitive disability, and physical disability become as independent as they can in different aspects of their lives. Individuals that experiencing an illness, pain, or injury can also take part in occupational therapy to help them with their daily activities like going to work, college, take care of the house and themselves.  In essence, OT teaches you how to adapt to certain situations that have affected one's day-to-day life. Moreover, these obstacles may negatively impact one's mental health. Mental health includes our social, emotional, and psychological well-being; it has the power to affect the way we feel, act, or think. At any stage of life, mental health plays a crucial part. So what is the connection between occupational therapy and mental health? In this blog, I will discuss the role of occupational therapy in mental health.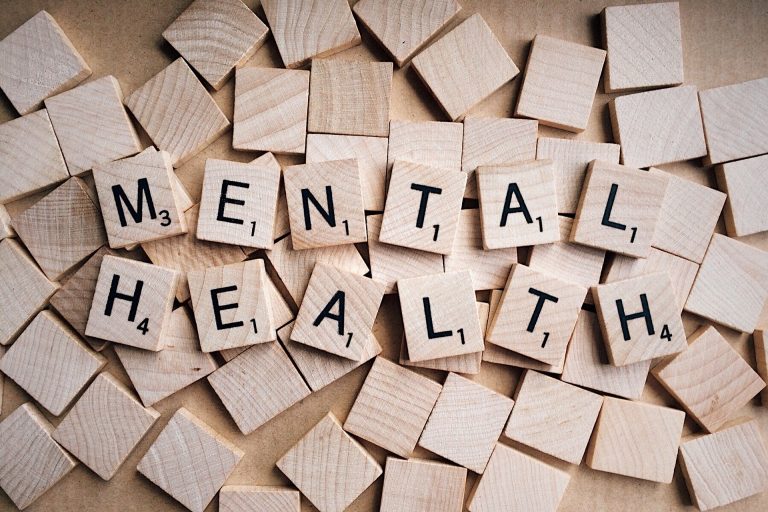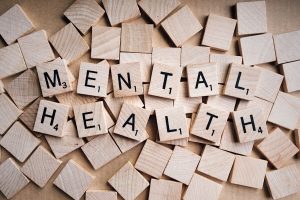 Background of OT in Mental health
The roots of occupational therapy are actually connected with mental health due to the fact that this profession emerged with the early 20th century's mental hygiene movement. At one point, a huge percent of OT's worked in mental health settings. Though in the past decade the number of OTs working in mental health has decreased by  2%. However, the recent attention garnered by mental health may be able to open more job opportunities for occupational therapists. Experts of occupational therapy are able to help individuals by performing behavioral health assessments, which can then offer some insight into their condition. An occupational therapist's strong observational skills allow them to understand human development and the treatment of the diagnosis.
Occupational Therapists
To further understand the role of occupational therapy in mental health, it's important to understand the professionals who work in the field. First, an individual interested in OT must obtain a relevant bachelor's degree from an accredited institution. Several establishments offer an occupational therapy program, but you have an option to also earn a bachelor's in sociology, health science, psychology, or biology. Along with an education, it's essential to gain related work experience to be more knowledgeable about OT. Though a 4-year bachelor's degree may suffice at some facilities, a majority of workplaces require an OT to have a master's degree as well. To qualify for licensure, it's now required to have obtained a master's degree in occupational therapy that has been approved by the American Occupational Therapy Association. Through this extended degree, therapists are able to gain experience in private homes, clinics, residential centers, and hospitals with professional supervision.
An OT's training allows them to be well suited to cater to patients that require attention to their mental health. Occupational therapists are qualified in: Therapeutic alliances, socio-emotional skills, cognitive assessment, group process, and sensory strategies. Patients may have difficulty with planning tasks, problem-solving, organizing, and decision making. They also have a hard time controlling emotions which directly influences their day-to-day function in society. An occupational therapist is trained to help patients through these challenges and find ways for them to cope in a healthy way. Some specific responsibilities include:
Implement health rituals, routines, and habits that can support a new wellness lifestyle.
Teach certain coping strategies that can help manage the symptoms of the illness.
Help to identify life challenges and organize engagement in daily activities.
Provide information which increases awareness of community-based resources, and support groups.
Engage in long-term, planning that results in achieving recovery goals.
A popular way occupational therapists work with mental health patients is by applying sensory strategies. An individual's sensory system allows him/her to process information from their environment. Someone with mental health conditions has difficulty breaking down the information and therefore feels agitated or unsafe. Along with personally using their skills to help their relax senses, some utilize a sensory room to ensure the safety of the patient. These rooms allow a person to find comfort and clarity.
Job Outlook
The average salary of a mental health occupational therapist is $87,315. The range varies from $23,000 to $144,000 yearly. According to the US Bureau of Labor Statistics, the demand for general occupational therapists will see a rise by 18% between the years of 2018 – 2028. Most occupational therapists are able to work in a variety of settings such as schools, physician's offices, nursing homes, hospitals, occupational therapy practices, or home health services. OT's that work in hospitals and community settings tend to work a 40-hour week; actively working on their feet.

In conclusion, the role of occupational therapy in mental health plays a huge part in influencing one's well-being. Professionals in this field aid an individual diagnosed with a mental health condition recover and independently be able to live their life.