Registered Nurse Ranked 6th in Top 100 Best Jobs 2014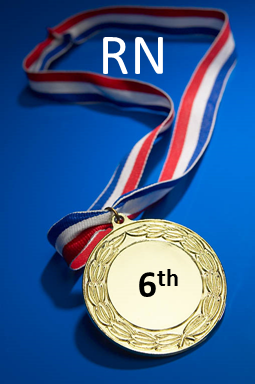 The Registered Nurse profession was ranked as the 6th best job of 2014 by the US News and Career. Registered nurses play a vital role within healthcare settings. RNs can work within school districts, hospitals, in the home, long term care facilities, skilled nursing facilities, or even work as a transportation nurse. Registered Nurse has become a highly specialized profession. Even though there is such a competitive market for Registered Nurse jobs, the BLS anticipates a 19.4% growth in this field and 526,800 brand new jobs between 2012 and 2022. Currently, there are about 2.6 million RNs working in specialized jobs.
The Registered Nurse profession is expected to add new positions to triage care because the aging population as well as the number of Americans who now have access to health insurance due to the ACA. The low unemployment rate (2.6%) as well as the good job prospects helped Registered Nurse secure the 6th spot on the Best Jobs list. You can break down 4 areas in which RNs specialize. They can offer care for a specific health condition, a specific part of the body, a group of people, and a particular type of environment. Responsibilities can include anything from clerical work, to administering medicine, to performing procedures and monitoring a patient's progress.
Salary
The BLAS reports that the median salary for a Registered Nurse was $65,470 in 2012. The best paid 10 percent of RNs made more than $94,720, while the bottom 10% earned less than $45,040. The highest salaries by nurses were working in government, hospitals and home health care. The highest paying positions came from California.
RN Requirements
Entry level nursing job requires a Bach of Science degree in nursing, an associate's degree or a diploma program administered in a hospital. Although you can achieve your Nursing license with a 2-year degree, it is quickly becoming the industry standard to also have your BSN. A lot of nurses also choose to pursue a Master's degree to gain employment in an advanced-practice nursing specialty. In order to practice in New York, you must pass the National Council Licensure Examination. In order to work as a school nurse, Horizon Healthcare Staffing requires at least 2 years experience in nursing. We will train you and orient you on all the school nursing policies and procedures.
Although Registered Nurse ranked 4th in the best healthcare jobs list, it currently sits 6th overall in the top 100 jobs of 2014.
Source: US News and Careers