Preparing for the NCLEX
Nursing is an ever-growing profession in the medical field and is always in high demand. In order to become a Registered Nurse (RN), you need to take and pass the NCLEX. The NCLEX is a nationwide exam for the licensing of nurses in the United States. It is used to decide whether or not a candidate is ready to begin practicing as an entry-level nurse. Another type of NCLEX is for practical nurses (LPN). Preparing for the NCLEX is a challenging task but will be entirely worth it.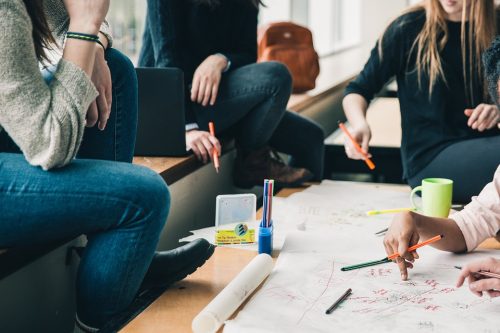 1. Make a Study Plan
This is very essential when preparing for the NCLEX. It is important to commit to the preparation that the test deserves. You want to plan days of when to study and which days you give yourself a break. To study without a plan is a waste of time and will not help you pass. It is important that you use your time wisely but you also do not want to burn yourself out.
Another important tip is that you want to make a goal before each study session. For example, say you want to take a certain amount of practice questions or master a specific topic for that day. By making goals, you are able to use your time wisely and efficiently.
Along with this, it is important to invest in resources such as practice exam books, enrolling in review classes, and using online sources as well. There are many websites that have questions similar to the NCLEX such as:
UWorld
Kaplan
Hurst
ATI
Nursing.com
2. Understand the NCLEX format
The NCLEX uses computerized adaptive testing (CAT). This means that no single exam is identical and has an algorithm. It produces a new question based on the performance of previous questions. The test is comprehensive and consists of different topic content and question styles.
The test produces a minimum of 75 questions and a maximum of 265 with a time allowance of 6 hours. When prepping for the exam, you need to mentally prepare yourself for you may need the entire 6 hours. The exam ends only when:
You have demonstrated minimum competency and answered the minimum of 75 questions, or
You have demonstrated a lack of competency and answered the minimum of 75 questions, or
You have answered the maximum of 265 questions, or
You have used the maximum time of 6 hours
Regardless of how long you may take or the number of questions, you may answer, it is important to keep moving forward.
3. Don't Draw From Work Experiences
You should not rely on past clinical or work experiences to aid you with the NCLEX. This can cloud your judgment and ability to answer questions. It is essential to remember that topics and clinical skills are different between textbooks and real-life healthcare. The NCLEX is based on proven, research-based, evidence-based practice. Even if what you did at the clinical may be correct or an even better solution, do not assume that it applies to the NCLEX.
4. Take Care of Yourself
Even though you may become obsessed with studying, it is important to take care of yourself. Allow yourself to get the proper amount of sleep, exercise, and eat a healthy diet. Of course, this exam is important in furthering your career, but your mental health is far more important. You want to be able to have a healthy mind and body when taking the exam.
5. Not A Race
An important thing to remind yourself is that it is not a race. When taking the test you may be anxious and want to get it over with and rush through. Make sure to take a deep breath and focus. As said by the NCSBN, you want to read each question carefully and analyze each answer. Sometimes the answer may even be common sense! Think about it but do not allow yourself to overthink and doubt yourself. You are given a full six hours to take the exam so do not stress yourself out. Focus on yourself and the test and no one else.
When preparing for the NCLEX, it can be very stressful. You may even become obsessed with studying and forget to take time for yourself. Hopefully, with these tips, they can aid you in your NCLEX journey. It is important to believe in your abilities and that you are only one step away from fulfilling your nursing dream.