The Different Types of Therapy
In the medical field today, there are many different types of therapy. Therapy is the treatment of various health conditions, with the goal of restoring or improving abilities and reducing further deterioration or injury. Some of the different types of therapy are:
Speech
Respiratory
Infusion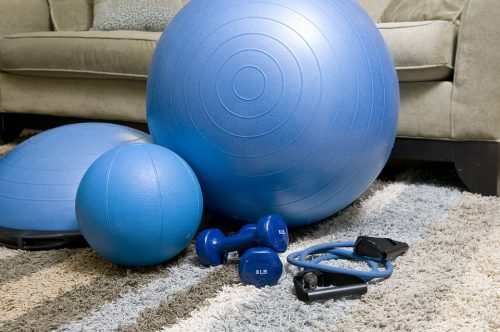 Occupational Therapy
Occupational therapy aims to improve skills needed to complete daily tasks or activities. It enables people of all ages to live life to its fullest by helping them promote health, and prevent injury, illness, or disability. They develop a treatment plan for patients and identify specific goals for the patient. In addition, occupational therapists teach patients how to use appropriate adaptive equipment. Some examples of adaptive equipment are leg braces, wheelchairs and eating aids.
Speech Therapy
Speech therapy treats a variety of conditions that affect language, communication, eating or swallowing. They are often used following an injury, illness, stroke or accident. It helps improve language comprehension, speaking ability and confidence! Speech therapy can be done for children and adults. With children, the treatment may take place in class or one-on-one. They would interact with the child through talking, playing, and using books or pictures. For adults, tasks would include problem solving, memory and other activities geared toward improving cognitive communication.
Physical Therapy
Physical therapy helps those recovering from illness or injury. It can also improve conditions such as arthritis. This type of therapy helps to relieve pain and restore maximum function. And it can also prevent any future injuries or disabilities as well. They work one-on-one and provide care to people of all ages who have functional problems. You may need physical therapy to:
Prevent or recover from a sports injury
Manage a chronic illness such as arthritis
Controlling your bowels or bladder
Respiratory Therapy
Respiratory therapy focuses on cardiology and pulmonology. It treats both acute and chronic dysfunction of the cardiopulmonary system. In addition to treatment, respiratory therapists are required to diagnose lung disease and breathing disorders. From here they will recommend the most appropriate treatment methods best suited for you. According to Respiratory Therapist License, some of the responsibilities of a respiratory therapist are:
Administering aerosol-based medications
Monitoring equipment related to cardiopulmonary therapy
Analyzing chest x-rays and sputum specimens
Managing life support mechanical ventilation systems
Infusion Therapy
Another one of the different types of therapy is infusion therapy. It is the administration of liquid medications or solutions directly into the body using an intravenous (IV) route. As said by Avella Specialty Pharmacy, some medications cannot be given orally because the stomach acids will destroy them, and they will no longer be effective to treat the disease. This type of therapy has traditionally been used only in hospitals. Now you can receive infusion therapy in outpatient infusion therapy centers, or even in your home by a specially trained nurse. Infusion therapy helps with things such as dehydration caused by nausea, cancers and the pain caused by cancer, or even diseases of the gastrointestinal tract.
Due to the different types of therapy, you are able to improve your lifestyle and manage your pain. Each therapy specializes in a certain matter and can help you in ways you may not even realize. By reading and learning more about the different types of therapy, you can find which one is best for you or what type of therapy you would like to specialize in.