Our Company  |  Home Care Services  |   Caregivers  |  Glossary  |   FAQ  |  Contact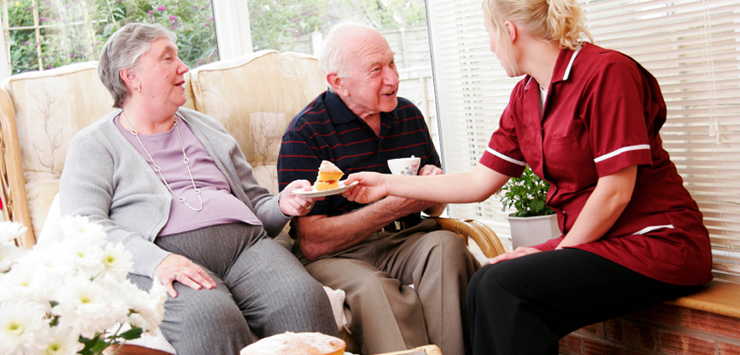 Homecare Therapies
Homecare Therapies is a licensed home care agency operating in Brooklyn, the Bronx, Queens, Staten Island, and Manhattan. We also operate on Long Island – Nassau County and Suffolk County – and Westchester County in New York. We live and work where you do. We understand these communities and have experience in helping people just like you get the home health care they need with the compassion of care they deserve.
In home care provides an ideal solution for those who want to maintain their independence but need aid assistance due to short or long term disability, illness or simply, the natural aging process. Our goal at Homecare Therapies is to provide our clients and families the independence and peace of mind that can only come from knowing that you have a competent and caring professional caregiver.
A Home Care Agency Can Help
As a home care agency we can assist you in understanding the role your insurance can play in covering home health care. We can sort through the many options available to you and recommend a solution that fits your situation best. Our home care agency has the experience in providing home health care in the New York area and the personnel ready to do the job.
Home Care Services for Every Need
Homecare Therapies provides a variety of services and will assign a home care professional that has the expertise to provide the care you require. Whether you need full time in home nursing care or a part time home health aide that supplies help and companionship, Homecare Therapies has the personnel that is right for the job. Homecare Therapies can also supplement your assigned rehabilitation therapy with a home care professional that knows the latest rehabilitation techniques and can accelerate your recovery.
Quality Home Care Professionals
Our home care professionals go through a detailed interview process that includes a robust background check. We only hire home care professionals that reflect our commitment to providing the highest quality of care available. Our employees also go through regular training and seminars to ensure they are versed in the latest techniques and equipment to assist in the fulfillment of their jobs.
Corporate Services
In addition to our in home care services we also offer a variety of corporate services including corporate wellness programs and corporate medical staffing. We can provide spot coverage for health education and screening or a comprehensive all day health fair in your facility. And if you employ in house medical staff let us assist you in hiring quality health care professionals to join your team.
A Commitment to Caring
Homecare Therapies is a full service home care agency with the kind of local knowledge and expertise that can make the difference in the quality of care you receive. We are committed to providing our patients with the highest quality care. The kind of care you need and the compassion you deserve.