The Different Types of Physician Assistant Specialties
A Physician Assistant is a medical professional who diagnoses illnesses, develops and manages treatment plans, and prescribes medication. The job description includes taking medical histories, performing procedures, assisting in surgery, taking part in clinical research, and counseling on preventive care. In terms of education, the Physician Assistant program itself may be two years, but with undergraduate requirements, it can take anywhere from four to six years to earn the appropriate degree. After going through several hours of medical training, PAs are able to practice in various medical settings, also serving as a patient's health care provider. A physician assistant can choose to specialize in a variety of medical branches. Below, I outline the different types of physician assistant specialties.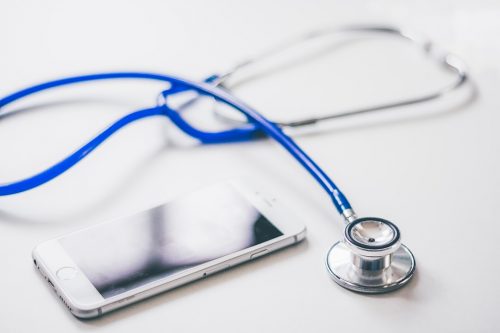 PATHOLOGY
Pathology is the study of the causes and effects of diseases. It involves both aspects of science and medicine. Pathology is about patient care, preventing diseases as well as diagnostic testing. Scientists and Doctors that work in this field are experts in disease and illness. As an assistant to a pathologist, there are different roles and services that include preparing postmortem exams, dissection of human tissue, and even some administrative duties. Pathologists' assistants work primarily in hospitals and laboratories, but there are instances where they can work in an academic setting. The hours required to work may vary in this field, but in a lab environment, the schedule is much more fixed. According to the National Commission on Certification of Physician Assistants, physician assistants specializing in pathology earn the highest income on average, which would be $111,000.
DERMATOLOGY
Dermatology is the field of medicine that deals with the structure of skin, hair, nails and its diseases. A dermatologist specializes in treating skin, nail, hair, and mucous membrane disorders. They treat over 3,000 conditions, which include psoriasis, skin cancer, and acne. Dermatologists are trained to perform skin grafts, excision of lesions, laser treatments, etc. Physician assistants specializing in dermatology are responsible for treating a variety of skin conditions/diseases, and working with patients who want cosmetic surgery. They are deeply involved in preoperative and postoperative workups, as well as patient care. On average, PAs in dermatology earn an annual salary of $126,034
EMERGENCY CARE MEDICINE
Emergency Care includes medical services required for immediate diagnosis and treatment of medical conditions for patients. It is considered a high-paying specialty for Physician assistants. They diagnose and treat acute or chronic illnesses, prescribe medications, perform/order diagnostic tests, and also conduct physical exams. Moreover, physician assistants specializing in emergency medicine perform a variety of procedures, such as stitches, draining of abscesses, wound care, and fracture reductions. The average annual salary of a PA in this field is $123,006.
URGENT CARE
Urgent Care is a type of walk-in clinic that focuses on providing patients ambulatory care in a facility outside of an emergency room. An urgent care center primarily treats illnesses or injuries that require immediate care but do not need an ED visit. In some clinics, the physician may not be present, but this allows the physician assistant to practice with significant autonomy. Many PAs specializing in the urgent care field make up to $130,000 yearly.
SURGICAL SUB-SPECIALTIES
Surgical subspecialties include neurology, cardiothoracic, colon and rectal, vascular, oral and maxillofacial, plastic, pediatrics, otorhinolaryngology, gynecology and obstetrics, gynecologic oncology, urology, and orthopedic. A physician assistant specializing in a surgical subspecialty treat and diagnose patients, prescribe medications, conduct physical exams, help surgeons perform procedures, and also provide education for families. On average, a PA in the surgical field has an annual salary of $119,852.
As you can see, there are many different physician assistant specialties that you can practice once you receive your license. It's also a good idea to think about which specialty you want to go into before you start a PA program. This will help you focus on your career path.