The Different Types of Cardiology Jobs
Cardiology is the study of the heart and related disorders, along with certain parts of the circulatory system. This field of medicine includes diagnosis and treatment of congenital heart defects, heart failure, valvular heart disease, and coronary artery disease. A cardiologist is responsible for ordering medical tests, counseling patients about heart disease risks, advising patients on heart disease prevention, prescribing heart medications, and treating heart attacks and failure. To become a cardiologist, you have to begin by earning a 4-year bachelor's degree. Then while attending medical school, students complete rotations in different areas of medicine to establish interest in a certain specialty. After graduation, the next step would be to complete a residency program in a specialty. The program may last more than 3 years for cardiologists. The last step is to earn a license to be able to practice. For certification, a cardiologist must have 10 years of educational and clinical experience. The examination is given by the American Board of Internal Medicine, which takes 2 days to complete. A certified cardiologist can choose to practice in various specialties. I will now go into detail about the different types of cardiology jobs.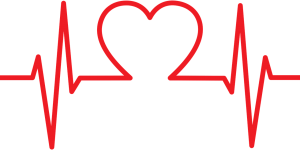 INVASIVE
Invasive Cardiology involves open or minimally invasive surgical procedures to treat structural heart conditionals and abnormalities. Types of invasive cardiology include:
Angioplasty: this occurs when plaque clogs the arteries and blood flow becomes abnormal. A tiny balloon is inserted into the clogged vein to push the plaque out of the way so blood flow can be increased.

 Stenting: this process coincides with angioplasty. A metal coil is used to permanently hold a clogged vein open. 
The salary range for invasive cardiology is $346,342 to $520,211.
NON-INVASIVE
Non-Invasive cardiology consists of procedures that are performed without using instruments to diagnose/treat a problem. Detection and treatment of heart disease are down externally. Some common non-invasive techniques include the following:
Stress testing: an analysis of heart function while the patient is performing some type of exercise. This test helps diagnose coronary artery disease, safe level of exercise, predict dangerous heart-related conditions.

Heart Monitoring: the process of recording the heart's electrical activity over a period.

Echocardiography: also called an "echo test" or "heart ultrasound," and is a test picture of the heart with sound waves to identify abnormalities. 

CT scans: images of the heart the cardiologist examines to identify abnormalities such as atherosclerosis and disease 

Cardiac electrophysiology: the process of diagnosing, elucidating, and treating the

electrical activities of the heart. 
The salary range for non-invasive cardiology is $310,900 to $464,400 
INTERVENTIONAL
Among the different types of cardiology jobs, Interventional cardiology is one of them. It is a non-surgical area of cardiology that involves catheter-based treatments to repair weakened or damaged vessels, the general structure of the heart, or narrowed arteries. Interventional cardiologists have to complete one more year of training after general internal medicine residency, and a cardiovascular disease fellowship.  Some conditions that are treated by this method are:
Peripheral vascular disease: is a blood circulation disorder that narrows/blocks the blood vessels outside of your heart and brain. This can occur in your veins or arteries. 

Heart valve disease: occurs when one or more of the heart valves that control blood flow into the chambers stop working properly.

Coronary artery disease: occurs when the arteries that supply the heart with blood and oxygen narrow down.
The average annual salary for Interventional cardiologist is $392,223.
Invasive, Non-Invasive, and Interventional Cardiology are different types of cardiology jobs that are available for cardiologists to practice in. There are also various tasks and duties that come with each type of specialty that approaches the health of the heart in different ways. It is said that the demand for cardiologists will increase by 20% between the years of 2013-2025, so there will be plenty of jobs available in the field of cardiology.