Careers in Pain Management
Among the many healthcare categories, pain management plays an important role. But what exactly is pain management? Pain management is a specialty in medicine that was created to focus on the need for treating any type of pain. Some specific pains may include spinal, musculoskeletal, and neuropathic pain disorders. The main goal of pain management is to accurately diagnose the problem and treat it as early before it turns chronic, or generally reduce the intensity of the pain. Individuals use pain management to improve the quality of their lives. The patient can receive physical or chiropractic therapy, psychological support/counseling, acupuncture, and interventional procedures. Although patients can receive this service with some hospitals, there are designated clinics set up to focus on pain management. Have you ever wondered about the jobs available in this field? I will now go discuss the possible careers in pain management a medical professional can pursue.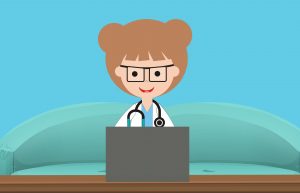 Physicians
A pain management physician is specialized in evaluating, diagnosing, and treating all different kinds of pain. Pain doctors are required to complete four years in a premedical program in a college or university, and four more years in medical school, specializing in pain medicine. Once an M.D or D.O is achieved, the proper state license must be obtained. Many physicians are trained as anesthesiologists. This gives them the option to practice in an outpatient clinic rather than in a surgical setting. Moreover, some physicians may have backgrounds in other specialties such as primary care.
Some responsibilities of a pain management physician include:
Performing specialized tests that diagnose chronic pain conditions.
Prescribing and management the appropriate medication.
Conducting important procedures such as spinal injections and nerve block.
Referring patients to additional care
Typically, pain management physicians work in an office setting, where they go through around 22-27 patients on a daily basis. The salary range for a doctor specialized in pain medicine is $282,078 to $447,746.
Nurses
Nurses are the right hand of a physician. In order to become a nurse in this field, one must pursue a nursing degree by attending a two or four-year university. An Associate's Degree in Nursing or a Bachelor of Science in Nursing is required. After graduation, the next step would be to pass the NCLEX-RN exam and attain proper state licensure. In some situations, a BSN is preferred rather than an ADN. In addition, the American Nurses Credentialing Center offers a Registered Nurse-Board Certified credential in the specialty of Pain Management.
Some basic duties of a pain management nurse are:
Assisting physicians with invasive pain management techniques
Reviewing medical records
Monitoring and recovering patients that receive sedation
Administrating pain medications
A nurse practitioner can also choose to specialize in pain management. After attaining certification and licensure in nursing, a nurse practitioner must obtain a master's degree in pain management.
In terms of salary, a nurse in pain management can make up to $101,295  annually.
Physical Therapists
One of the many careers in pain management, a physical therapist also plays an important role. Physical therapists are experts of movement who focus on optimizing the quality of life by prescribing experiences, providing hands-on care, and patient education. PTs have the responsibility of teaching patients to prevent and manage their conditions to achieve long-term benefits. In addition to completing a four-year undergraduate degree, a student pursuing physical therapy must complete a DPT program that takes about three years. Afterward, it's necessary to pass the NPTE to become board-certified and a licensed physical therapist.
Job responsibilities include:
Diagnosing movement dysfunction
Developing a treatment plan
Assisting patients with the use of equipment needed to walk
Consulting patients to learn about their specific physical conditional and symptoms.
Advising the patient's family about in-home treatments
According to the Bureau of Labor Statistics, employment of physical therapists is expected to grow by 22 % from 2018 to 2028. In addition, the median salary for a physical therapist is $87,930, which also may vary according to experience.
Chiropractors
Chiropractors use hands-on spinal manipulation and other methods to relieve the patient's pain. The theory behind this specialty is that the proper alignment of the body's musculoskeletal structure will allow the body to heal itself without the need for surgery. Manipulation of the spine is used to restore the mobility of joints that have been restricted by tissue injury. Chiropractic is often used at the same time as conventional medical treatment. In order to become a chiropractor, you must earn a Doctor of Chiropractic degree, which is a 4-year program, in addition to at least 3 years of undergraduate education. And of course, a state license is required.
Chiropractor responsibilities include:
Evaluating a patient's condition in relation to their symptoms and medical history
Diagnosing and treating spine and joints by re-alignment
Running tests or take X-rays
Examining the spine and posture
Examining the connection between the nervous system and the spinal column.
In May of 2018, the median annual wage for chiropractors was $71,410.
Acupuncturists
An acupuncturist treats a wide variety of psychological and physical issues, which include anxiety or hypertension. This practice is also used by some patients to maintain general health. The theory behind acupuncture is that energy flows through certain meridians in the body and corresponds to internal organs or body parts. The acupuncturist holds the duty to rebalance the energy flow so the body can repair itself. In order to become an acupuncturist, you must attend a program at a school that has an Accreditation Commission for Acupuncture and Oriental Medicine (ACAOM). It will take you generally three to four years to complete, including an internship.
On the job responsibilities:
Discussing treatment options
Monitoring patient's progress
Inserting needles to the appropriate body part for treatment
Arranging 30-60 minute appointments with patients.
Maintaining detailed and complete records of health care plans and prognoses.
The average salary of an acupuncturist is $73,960.
These were some of the important careers in pain management; more job titles are available in this field. If you are considering a career in pain management, it is mindful to be aware of the many roles you can adopt.