5 Resume Tips Guaranteed to Land You a Nursing Job in New York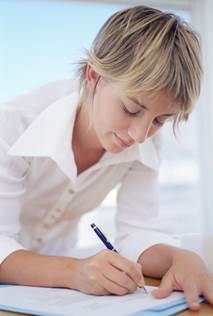 Nursing is one of the oldest and most desirable professions throughout the world. There are many different specialties for nurses; you can be a school nurse, ER nurse, LPN, RN, infusion nurse, nursing aid, the list goes on. In order for you to work in one of these specialties, it is imperative that your resume be seen by the proper people. Your resume must stand out, as to not just fall in a pile with every other resume. Here are some resume tips that will help you land a nursing job in New York.
Career Objective:
What is the first thing that a recruiter or employer first looks at when viewing your resume? The top of course. It would be wise to start your resume by clearly noting what you have to offer in terms of value. This is a great opportunity to put down all your qualifications, credentials, areas of specialty, and work experience into a well organized career objective. This should be straight to the point and clearly articulated. Your career objective should answer the employer's question "what can you do for us?".
Skills Section:
The next step is to create a skills section. Here you will put down all your competencies and expertise. This allows the employer to see your nursing capabilities. Do not exaggerate or embellish what you can do. Most employers are looking for specific skill sets, and if you can't perform those skills in treatment, that won't go over too well. If the job description from the employer states certain qualifications and skills that you have, make sure to include them in your nursing resume.
Experience:
After the skills section, nurses will want to create an experience section. In this section, you will put down all your past jobs in accordance to the nursing job you are applying for. The experience should be broken down into where you worked, duration of employment, and department you worked in. The actual responsibilities of each past job should be formatted in a bullet list. The more keywords and job duties you put down, the more searchable your resume becomes.
Extra-Curricular Activities:
You should also include on your nursing resume any extra-curricular activities. These activities illustrate how you contributed positively to your previous employer. You can include serving in any committees, participating in community healthcare seminars, etc. Include any extra certifications that you may have as well.
References:
Finally, you want to have a proper list of references. References should be a mentor of sorts within the same nursing line and someone you can trust to give you a good review. It illustrates your commitment to pursuing a professional nursing career. Keep this list ready to give an employer should they ask for it.
If you follow the above tips you will be one step ahead of the competition and increase the likelihood of landing a nursing job. If you are pursuing a career in nursing – please check out our Nurse Jobs in New York page.