Why Would I Want to be a Nurse?
Why would I want to be a nurse? Nursing is one the fastest growing and most rewarding healthcare jobs in today's economy. Nursing is a fantastic career choice. Nurses get great pay, excellent benefits, and respect within their communities. They also enjoy one of the most stable and secure careers available in today's recovering job market. Best of all, nurses get the opportunity to have a truly positive impact on others' lives. Independence University created an infographic on why being a nurse is very rewarding. Here are some key facts.
The healthcare industry is projected to add over 3.5 million new jobs to the economy by the year 2020. Of these, roughly a third will be nurses.
The most common types of nurses are – Registered Nurses (RNs) , Licensed Practical or Licensed Vocational Nurses (LPNs or LVNs) and Certified Nursing Assistants (CNAs)
48% of nurses have jobs in private hospitals. 8% have nursing jobs in physician's offices. 5% work in home health services organizations.
RN jobs are expected to increase 26% by the year 2020
LPN jobs are expected to increase 22% by 2020
CNA jobs are expected to increase 20% by 2020
To become and effective nurse you'll need drive and determination, compassion, and physical mental, and emotional stability.
Click on the image below for the full infographic.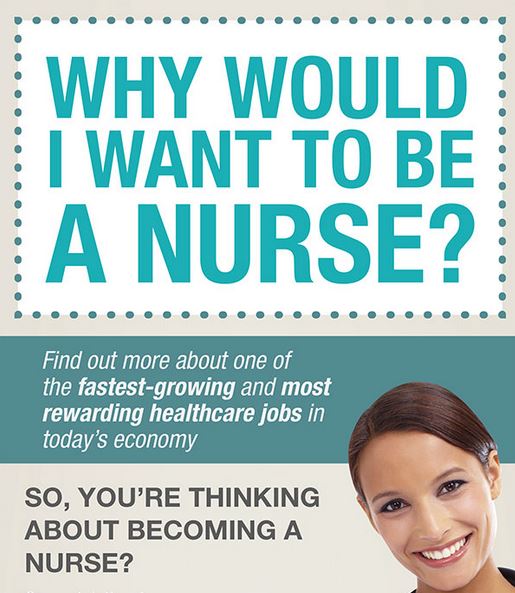 Source: Independence University