What People Think I Do / What I Really Do – Occupational Therapist
What people think I do / what I really do is an internet meme designed to give people a visual depiction of some of the stereotypes and preconceived notions about a particular profession. This meme, about occupational therapists, has been circulating the web for a while. I decided to post this to our blog, just in case you haven't seen it yet. It shows what various people think occupational therapists do, and at the end, shows what they really do. You can create your own by visiting uthinkido.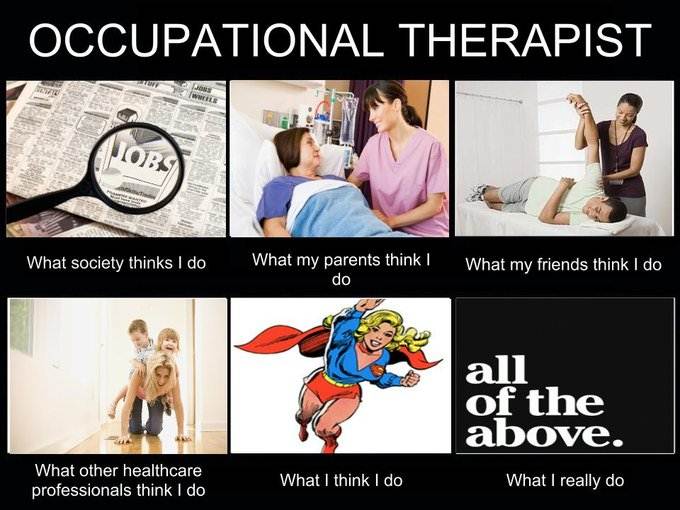 Do you think this is an accurate depiction of what occupational therapists do? Let us know in the comments below.
Photo Credit: Know Your Meme