Wellness: It's Never Too Early To Start Thinking About Flu Season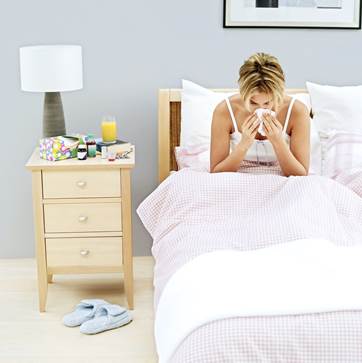 Influenza is a serious disease that can lead to hospitalization and sometimes even death.   Flu seasons are unpredictable and although epidemics of flu happen every year, the timing, severity, and length of the season varies from one year to another.
Flu activity most commonly peaks in January or February but it can begin as early as October and continue to occur as late as May.   Traditionally flu vaccine is given October thru November. However, the CDC recommends that people get vaccinated against influenza as soon as flu season vaccine becomes available in their community because it takes about two weeks after vaccination for antibodies to develop in the body and provide protection against the flu.
Flu vaccines are readily available starting in September and offered in many locations, including doctor's offices, clinics, health departments, pharmacies and college health centers, as well as by many employers, and even in some schools.
Most of the flu vaccine offered for the 2013-2014 season will be trivalent (three component). Meaning one flu virus of each kind: influenza B viruses, influenza A (H1N1) viruses, and influenza A (H3N2) viruses will be used to produce the seasonal vaccine.
It is vital that everyone who is at least 6 months old or over the age of 65, especially those who are at high risk of developing serious complications if they get sick with the flu, should get vaccinated this season. When more people get vaccinated against the flu, less flu can spread through that community.