How to Have a Successful Relationship With a Healthcare Staffing Agency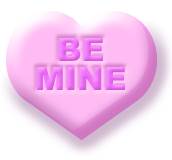 Horizon Healthcare Staffing can find you that perfect healthcare position. Whether you are looking for that first entry level job, a step ahead to build your career or a fill in position for extra money, Horizon has the solution.
There are many recruiters who work at Horizon who really want to help! If you have been to staffing companies before and did not have success, YOU WILL here.
Some of our clients include; Major Hospitals, Long Term Care Facilities, Schools throughout Long Island and New York City as well as Physician Practices and Clinics. There are several things we can do together to make this a successful outcome for both you and our company.
Here's how a metaphorical scenario plays out:
You're browsing the web, magazine, or newspaper and come across one of our advertisements for a position that interests you. You then proceed to call the number you see or email the contact. Once you contact us, you should expect a personal response back! I know in my department, it's expected that a recruiter immediately gives you a phone call after receiving your uploaded resume to arrange an appointment to meet. If it' convenient for you, we will even see you the same day!
You will receive a follow up email after we talk to you on the phone or leave you a message. The email will consist of the documentation that you need to bring to our office when we meet. Once you reach our office building or "the happiest place on Earth!" Our staff is always really excited to see you! The staff will get some housekeeping/paperwork items accomplished prior to having your interview.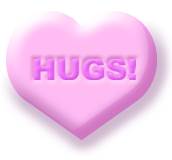 You will have a personal interview, where we will discuss what you are interested in. We WILL have many positions available that we can identify for you. We do however have special requirements, experiences, and training based on titles which MUST be confirmed prior to being presented to our clients.
Our team approach is catered specifically to YOU. It's all about YOU! We will talk about what we can do for YOU, and find you that perfect job and that perfect fit. We match your qualification, experience, availability, etc. to the right client. Our screening process is second to none. The Horizon staff works diligently to match your particular skill set to the best job for YOU.
If you have everything in order and present all the documentation needed, we will set you up for an immediate orientation. We will keep constant contact with you to verify that you are still interested in our position, and are willing to work for our client. We get really excited about placing you in a particular job.
We will give you specific facility instructions for our client. You must remember these instructions in order for you to be successful at your job. We will greet you at the facility on your first day, and cheer for your success. Your success is ultimately our success too!
Now that you know our process, it would behoove you to refer a friend! We offer a great referral bonus, and you know that we are an agency that cares. Your experiences are vital to your referral, that's why we try and give you the best experience possible!