PRI Assessment Services in New York
Click Here to Request a PRI Assessment!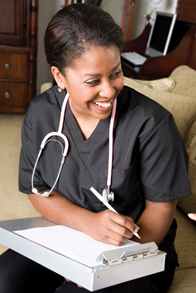 After an evaluation has been done and it is determined that the patient would be best suited for a long term care facility, rather than home care, a Patient Review Instrument, or PRI is required by law. It is mandated by law that a patient review instrument, or PRI, be performed by a registered nurse. Homecare Therapies provides PRI assessments in Westchester, the 5 boroughs of NYC (Queens, Bronx, Brooklyn, Staten Island, Manhattan) as well as Long Island (Suffolk County and Nassau County). A Homecare Therapies registered nurse will travel to your location and perform the assessment. PRI's are valid for 90 days and are used to determine the level of care and the type of facility required. It includes medical condition, medications needed, special therapies needed, physical and mental abilities and the ability to perform activities of daily living.
The PRI assessment is done to determine the type of long term care facility that is best suited to care for the patient. A number of factors go into the assessment including the following:
Medical Condition – The PRI will determine if the patients' medical condition requires specific attention.
Medication Requirements – The PRI will document the medications being taken by the patient and any special requirements regarding their administration.
Therapies Required – If the PRI determines that the patient requires specific rehabilitation therapy facilities that provide those therapies will be recommended.
Physical Limitations – The PRI will determine if there are any physical limitations that need special attention from the caregivers.
Mental Ability and Behavior – The PRI will also determine the mental abilities of the patient and any behavioral issues that may require special attention.
Ability to Care for Themselves – The PRI determines if the patient can care for themselves at all and if so to what degree.
All of these factors will be determined with a PRI assessment and will guide administrators to assign the correct long term care facility to the patient. Homecare Therapies can also provide services for its clients while in a long term care facility if the patient would like to augment the care they receive in the facility. Many times patients may also reach a point where the in home care they receive from Homecare Therapies is no longer sufficient for their needs. If the patient has developed a level of comfort with the home care professionals at Homecare Therapies they may want to extend those services to the long term care facility. If this is the first time you are looking for a PRI, Homecare Therapies may also be able to recommend in home care services that will adequately take care of the patient so that they can stay in their home.
Click Here to Request a PRI Assessment!
You can also contact us via phone –> 516-719-3888