Working with New York Home Care Agencies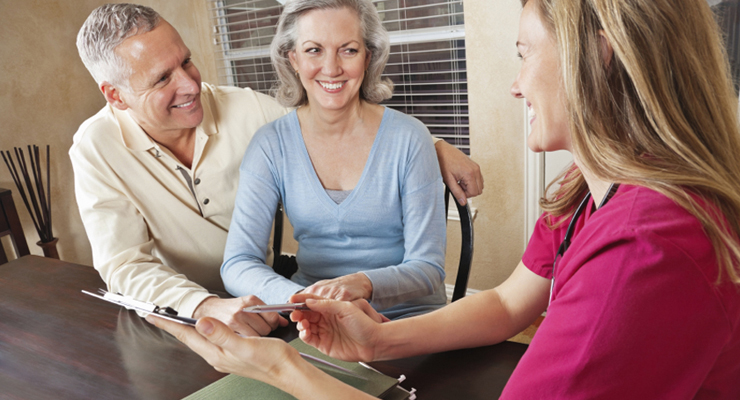 What can a home care agency do for me?
Home care agencies are designed to allow patients to receive quality care while staying at home. This is a welcomed alternative to staying in a hospital or long-term health care facility for many patients. Patients should be aware that they have choices when it comes to the home care agency that provides home care services. They also should take steps to prepare for their home health care needs.
Homecare Therapies is a licensed home care agency with dedicated professionals ready to speak to you about your circumstances and explain what services are available to assist you. Our home care agency staff will also help you sort through any insurance questions you may have so you can be clear what home care services will cost you. Homecare Therapies and its staff are committed to making this experience simple while assuring you get the highest quality care available.
Consultation
Homecare Therapies understands that the reasons for contacting us may be difficult to discuss. We understand that you may not know the right questions to ask and may have never dealt with a situation like this before. Our home care agency professionals have experience in dealing with virtually every home care situation. After a short consultation over the phone our staff can recommend a course of action that will best fit your needs.
Assessment
An in home assessment determines the type of in home care that is necessary and how often the home care professional will visit. Specific medical needs are determined and a personal profile is designed to help us find the right home care professional for the job. Our home care agency understands that the individual caring for your needs must not only have the skills but must be the right personality fit.
After home care services are put into place our home care agency professionals will maintain contact with you and insure that you continue to get the quality care you expect. Homecare Therapies will accept nothing less than your complete ongoing satisfaction. Our home care agency will oversee the staff assigned to you and make any changes necessary to maintain your satisfaction.
Support
Homecare Therapies will ensure that you receive care from a licensed and certified professional that can provide the suitable level of care for your situation. We are available to help you sort through all of the questions you have regarding home care. We are available 24 hours a day and are committed to delivering quality home care.  You can rest assured that you or your loved one will be able to receive the home care they need while remaining at home in familiar, comfortable surroundings.
A home care agency should be there when you need them, have a well trained staff, offer a full selection of services and have a commitment to caring. The difference with Home care Therapies is that we have a professional staff that truly cares about its patients and never stops working to earn their trust.