What is In Home Care?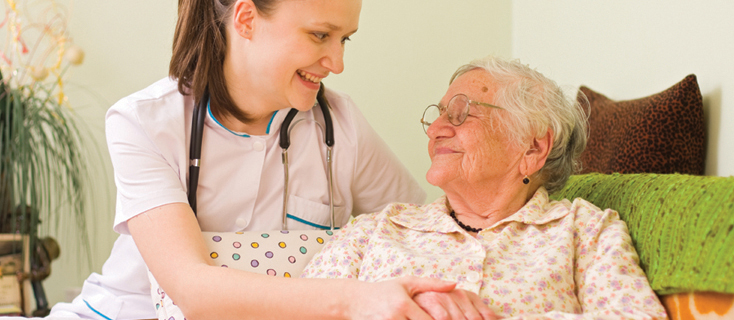 Exploring in home care options for the first time can be difficult. Whether you or your loved one requires immediate assistance in the home, Homecare Therapies can provide you with the support and companionship you need. In home care will bring the comfort and security of knowing that you or your loved one will get the professional attention without the need to leave the home they love. No matter what the situation, the professional staff at Homecare Therapies is here to help. Our consultants will discuss your needs for care and recommend a customized solution to fit your particular needs.
Working with a Home Care Agency
A Home Care Agency can help you find the answers to all of the questions you have regarding the available in home care options, insurance coverage and care expectations. A home care agency like Homecare Therapies has professional in home care consultants that are practiced in sorting through the maze of options and finding the right solution for you. Our Working with a Home Care Agency section explains the benefits of using an agency to help with your in home care situation.
How we can Help
A Home Care Agency can help with a variety of in home care situations from help getting to and from an appointment to long term around the clock care. Our dedicated clinical professionals will work around your schedule to insure that you get the care you need when you need it. Our How a Home Care Agency Can Help section goes into detail on what specific home care assistance can be provided.
FAQs
Even though we treat every in home care situation uniquely there are a number of questions that are commonplace for people like you who are looking into home care for the first time. Our Home Care Frequently Asked Questions section may provide some of the answers you are looking for before you speak to one of our consultants. Our Home Care FAQs section provides the most frequently asked questions and answers from people just like you looking into a home care solution.
What is Medicare Part A or Medigap?  How about PRI?  If you are looking into in home care for the first time there are a number of terms you may not be familiar with that you would like explained.  It helps to be informed when looking into the options available for in home care. Our Home Care Glossary section provides a definition of the terms used in the language of home care.