Non-Clinical Nursing Positions Increasing in Demand
There are many rewarding and very lucrative non-clinical nursing positions that are becoming increasingly in demand.  Here are just a few:
Case Managers
Case management is a collaborative process for evaluating, planning, facilitation, care coordination, and advocacy to help meet an individual's and family's comprehensive health needs through communication and available resources.  Case Managers are expected to promote quality cost effective outcomes.
Case managers working for health care providers typically do the following:
1) Verify coverage & benefits with the health insurers to ensure the provider is appropriately paid;
2) Coordinate the services associated with discharge or return home;
3) Provide patient education;
4) Provide post-care follow-up; and
5) Coordinate services with other health care providers.
The American Nurses Credentialing Center (ANCC) is the largest board certification body for nurses in the United States. One of the many certifications that ANCC offers is a Case Management Nurse Certification. Registered nurses who successfully pass ANCC's Case Management Nurse exam are entitled to use the credential, RN-BC (Registered Nurse – Board Certified).
Nurse Educators
Nurse educators are registered nurses with advanced education who are also teachers. Most work as nurses for a period of time before dedicating their careers to educating future nurses.  Nurse educators serve as faculty members in nursing schools and teaching hospitals
Most nurse educators have extensive clinical experience, and many continue caring for patients after becoming educators. Even if they no longer practice, nurse educators must stay current with new nursing methods and technologies. This means nurse educators are always on the "leading edge" of clinical practice.
This career is in extremely high demand, because the United States is experiencing a serious nursing shortage. One of the key reasons for that shortage is the lack of nurse educators to train future nurses.
Before you can teach nursing, you must become, at minimum, a registered nurse with a valid license and several years of work experience. Most nurse educators complete a Master's degree in nursing, although a doctorate may be required to teach at some universities. You may also want to get a post-master's certificate or degree in education as well as certification depending on your area of specialty.
Clinical Nurse Educators – help patients and their families understand the patient's condition prior to discharge, and they work in such outpatient areas as cardiac rehabilitation, diabetes education or childbirth preparation. Besides orienting and supervising new nurses, clinical nurse educators conduct in-service training for staff nurses.
Most clinical nurse educators possess at least a BSN as well as advanced clinical training in a specialty.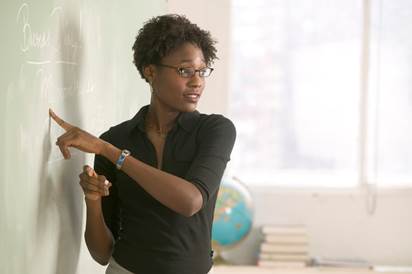 Quality Improvement
As the nation's hospitals face increasing demands to participate in a wide range of quality improvement activities, the role and influence of nurses in these efforts is also increasing.  Few people are better qualified to oversee and maintain the degree of excellence in nursing care than an experienced registered nurse.
Professionals in this field focus on improving the quality of hospitals, long-term care facilities, and other medical care facilities and typically do the following:
1)     Introduce new, life-saving strategies to patient care facilities
2)     Recommending new technology
3)     Catalogue healthcare information
Nurse who hold these positions work behind-the-scenes, have good managerial skills and are research-oriented.  Their work is evidence-based and outcome-focused. By studying patient populations, they analyze systems to determine how to correct problems and improve quality of care.
A bachelor's degree in nursing and certification in healthcare quality (CPHQ) is recommended.  Some nurses continue to obtain their masters.
Risk Managers
Closely tied to quality improvement, risk managers also search for the root causes of mistakes to help improve systems and processes. Risk management's overall goal is to reduce or prevent any type of risk to the health care facility including financial loss, preventable patient injuries, and preventable accidents.  With the upsurge in medical malpractice suits, opportunities for risk managers are increasing at hospitals, insurance companies, ambulatory-care surgical centers, long-term-care facilities and home-care companies.
Risk-management nurses work with top medical and administrative staff members and review patient records before and after lawsuits are filed. The intensity of this position requires patience, tact and political savvy plus excellent communication and writing skills.
Most risk-management nurses hold at least a bachelor's degree and risk-management certification.