National Nurses Week 2018
National Nurses Week 2018 is coming right around the corner in May. According to the American Nurses Association (ANA), National Nurses Week is celebrated between May 6th and May 12th each year to promote nursing as a profession and a discipline. It ends on May 12th to celebrate Florence Nightingale's birthday and her life contributions to the nursing field. This May will mark the 20th anniversary of National Student Nurses Day which takes place on May 8th during National Nurses Week.  The entire week is filled to the brim with events that promote and celebrate nurses across the country. This year's theme is "Nurses Inspire, Innovate, Influence." We celebrate nurses during National Nurses Week, but why?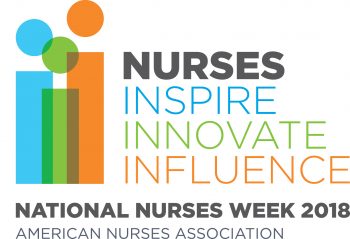 History of National Nurses Week
National Nurses Week started in 1974 by President Nixon after previous administration dismissed attempts to pass a national week for nurses but did not have recognition by organizations or other groups. It wasn't until 1991 that the ANA made it a week-long celebration during the week of May 6th. Each day during the week is different, celebrating a different type of nurse. May 6th, the beginning of nurse's week, is National Nurses Day. May 12th, the end of nurse's week, is International Nurses Day. The entire week is dedicated to the people who save lives and care for the well-being others. We wouldn't know how to properly help others without Florence Nightingale's influence and method.
Florence Nightingale
Florence Nightingale is famous for her outstanding and commendable contribution to modern nursing. During the Crimean War, in October of 1854, her and her staff of thirty-eight women nurse volunteers were sent to the Ottoman Empire. She found that soldiers were poorly cared for by overworked staff, these factors among others allowed her to collect evidence of why the death rate continued after soldiers left the battlefield. She concluded that it was due to poor hygiene, unsanitary living conditions, and lack of supplies contributed greatly to the death toll. Florence Nightingale later wrote Notes on Nursing in 1859, which was the original text used to teach her nurses named Nightingale nurses. Her nurses were the first to spread and affect better practices for hospitals across Europe and the rest of the world.
How Do You Celebrate National Nurses Week?
National Nurses Week is celebrated by nurses, employers, and staff by promoting nursing in specific ways. The ANA recommends that employers send a letter of appreciation to each certified nurse in their facility, provide ribbons and buttons to all certified nurses, or display signage throughout the facility to show support for your nurses.  The ANA recommends that certified nurses provide public service to help benefit their community. No matter how you celebrate National Nurses Week, remember that it is all about helping the well-being and health of your community and the world.
Thank you!
Thank you to all nurses for you being you! You're amazing because you go above and beyond every day to provide quality care and save lives, families, and communities.
What are your plans for National Nurses Week? Let us know in the comments section below!