Finding the Right Home Health Aide in New York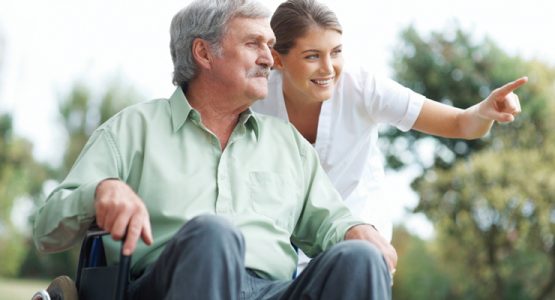 The right home health aide for you is not a simple formula based on only your medical needs. A home health aide should be someone you can trust and count on, someone you get along with and who is compassionate. Many home care agencies neglect the human side of the equation when matching the home health aide to the patient. Homecare Therapies' commitment to providing the highest quality care means that we take more into consideration when matching the home health aide to the patient. Many factors go into our decision on which home health aide we select for your situation.
Telephone Consultation – The initial step in finding the right home health aide is to conduct a telephone consult regarding the situation that has brought you to consider a home health aide in the first place. Our managed care coordinators will ask you a series of questions that will help us with our initial evaluation.
Personal Profile – Homecare Therapies will include a personal profile in its evaluation of the patient in order to match the right home health aide to them. The profile will include the patient's gender, disposition and other factors including any cultural needs.
Medical Needs – During our initial interview and evaluation we will determine the extent of the medical assistance you will require. There are procedures that only a registered nurse can perform. The correct professional will be provided based on your assessment.
Ongoing Communication – With Homecare Therapies, a primary care nurse is assigned to each patient and supervises the home health aide involved in the patient's treatment. This includes on-site visits and continuous communication among all assigned home health aides, the patient and the family. Homecare Therapies recognizes the importance of excellent communication and will work to ensure that you always receive prompt and professional service.
Homecare Therapies is committed to providing the patients who entrust us to their health the highest quality care. Part of that commitment means making sure we match the right home health aide to the patient.