Becoming a Pediatric Nurse
As the medical field continues to grow, many nurses decide to focus on a particular area. One of the many areas includes pediatrics. Pediatrics is the branch of medicine dealing with the health and medical care of infants, children, and adolescents from birth up to the age of 18. Becoming a pediatric nurse you must have a deep knowledge of child growth and development. You play a big role in the children's lives and must ensure that they are getting the proper treatment. If you are still deciding on whether or not this is the field for you, continue reading!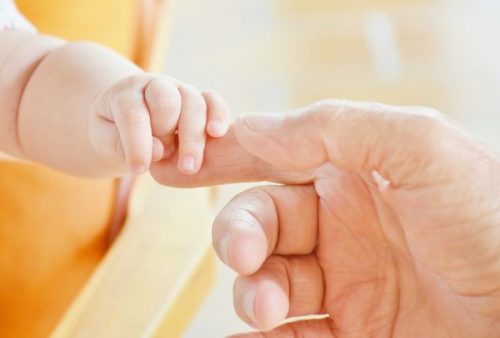 A Day in the Life of a Pediatric Nurse
As a pediatric nurse, you work closely with pediatricians and determine the best treatment for your patient. This includes treatment for injuries or illnesses, making sure that they are eating properly, and assessing the child's overall health. As a pediatric nurse, how your patients interact with you is entirely different from adults. For the most part, adult patients are going to be consistent with how they react and respond to you. Meanwhile, when working with children, they can behave and act in different ways due to their different ages, coping abilities, cognitive skills, etc. But because they are younger, pediatric nurses often form strong relationships with their patients. Through simple engagements such as playing games or holding their hand during tough procedures, it can make all the difference.
A struggle that some pediatric nurses encounter occurs when having to explain procedures or diagnosis to the patients. With adults, you are able to explain the situation using logical explanations. They are able to understand what is going on and for the most part, you do not need to simplify much. When dealing with children, you must explain it in one way for the parents and another way for the child. Since pediatric nurses also treat patients in their teen years, it is key to have the ability to assess the best way to discuss topics with them as well.
When becoming a pediatric nurse, you must not only be able to speak to the children in a certain manner but you must also be able to listen and "hear" them. For some children, they may not be able to communicate entirely what is wrong. Through observations of body language and social cues, it is your job as a pediatric nurse to pick up on these little things. By being able to decipher what is wrong through such simple things can save a child's life.
Pediatric Nurse Duties
According to the Bureau of Labor Statistics, a pediatric nurse does duties such as:
Assess patients' conditions
Record patients medical histories and symptoms
Observe patients and record the observations
Administer patients' medicines and treatments
Help perform diagnostic tests and analyze the results
Teach patients and their families how to manage illnesses or injuries
Another duty pediatric nurses encounter is dealing with parents. Yes, it makes sense for parents to be quite particular when it comes to their children. But in some cases, nurses may not like the additional pressure. It is your job to reassure them that their child will be in good hands and everything will be done properly.
By becoming a pediatric nurse, you are not only becoming a nurse to your patients but also a friend. It is your job to help make the children's clinical experience enjoyable and as easy as possible. There will be moments where they are scared and may not know how to handle situations, and as a pediatric nurse, you are there to comfort them. This particular area of nursing may be difficult but well worth it. At the end of the day, you know that you were able to make a difference in a child's life and put a smile on their face.