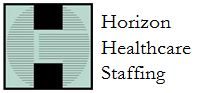 Horizon Healthcare Staffing
Description
Job Title: Temp-Hire School Nurse
Horizon Healthcare Staffing has an immediate need for a dedicated School Nurse to work with developmentally disabled children ages ranging from 13-21. The school nurse will be working within a High School located in Morris County, NJ. The main duty of a school RN is to promote the health and well-being of students and will be responsible for any medical emergency, documenting, feeding and toileting. Each student has a full-time aide.
Benefits: Full benefits including pension and tenure after converted perm. If the nurse is willing to further her education to become certified the school will reimburse the entire cost!
Schedule: Monday through Friday, 8:15AM-2:15PM.
Responsibilities
Responsibilities:
Provides first aid care and medically prescribed services.
Maintains security of school health supplies.
Serves as a resource person on health issues.
Screens and conducts health appraisals for students and staff.
Corresponds with parents on health needs of children.
Records immunizations, health findings, and other relevant health data.
Considerable knowledge of medical disorders, treatments, and child growth and development.
Working knowledge of public health problems and procedures for treatment in coordination with other health and social service agencies.
Working knowledge of Federal, State, and Local laws and regulations affecting the delivery of school health services.
Ability to identify abnormal growth and development and symptoms of disease.
Ability to coordinate and facilitate services between the school, local health agency, and other community resources.
Ability to develop and maintain health records on students and positive working relationships.
Other Registered Nurses (RN) duties as assigned
Qualifications
RN Requirements:
Must have two years of professional experience as a nurse
Active CPR card
NJ RN License
Must be willing to get your New Jersey Department of Education Fingerprints.
Must be willing to obtain Substitute School Nurse